FACILITIES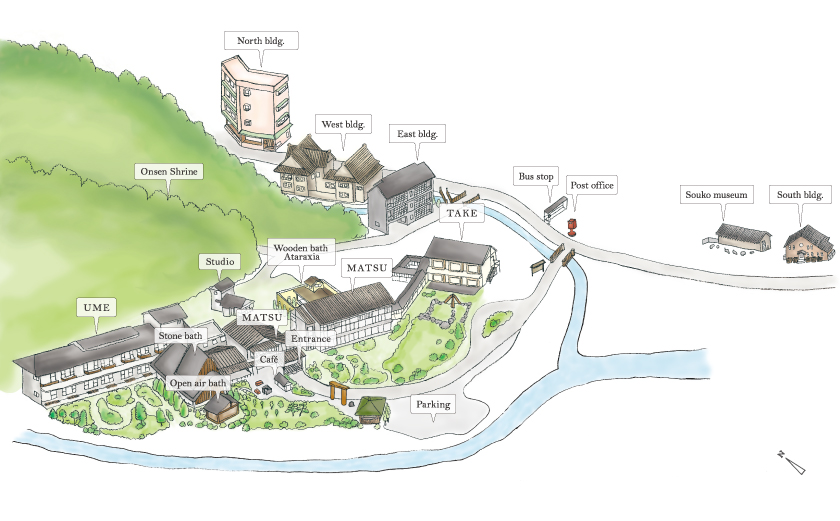 Taiyou-no-yu (Stone bath)
Roten-no-yu(Open-air bath)
Ceramic Display Room
Café Suikintei
Ataraxia
Hinoki-no-yu (Wooden bath)
Souko museum
Togintei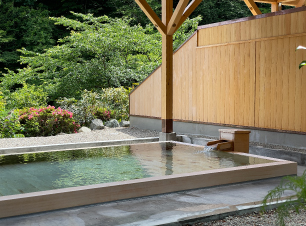 Roten-no-yu(Open-air bath)
In the open-air bath, guests can enjoy the light breeze, the murmur of the river beyond, and the changing colors of the trees above.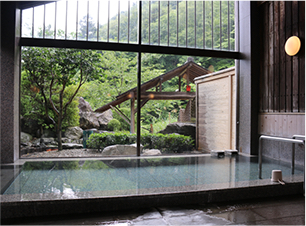 Taiyou-no-yu(Stone bath)
This traditional Japanese stone bath enjoys an outlook onto the wooded valley beyond, and southern sunlight all year round.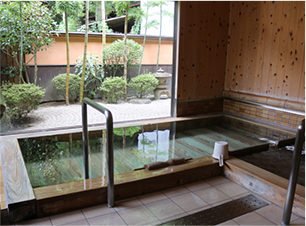 Hinoki-no-yu(Wooden bath)
Lined with Japanese cypress that generates an exquisite aroma, this wooden bath evokes the intimate scale and feel of a traditional Japanese bathing experience.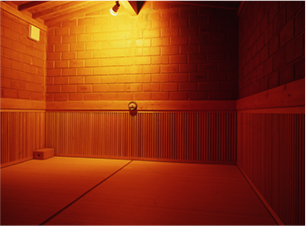 Ataraxia(Warm relaxation room)
Ataraxia is a warm relaxation room, insulated with loess clay walls. 'Ataraxia' originates from a Latin word for serene calmness, which evokes the peace of mind and restoration derived from spending time in this room.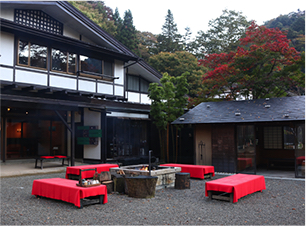 Café Suikintei Garden
Cafe Suikintei is located both inside the Salon and in the adjoining garden. The garden is designed by Kishio Suga and provides a picturesque spot for lunch and light refreshments. The open-air fireplace is lit daily, all year round. Feel free to enjoy Japanese tea from our traditional iron kettle.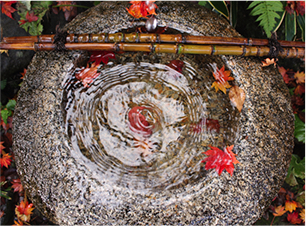 Suikinkutsu(Natural well)
This natural well is also a traditional musical device. If you put your ear to the well, you can hear gentle water splashes resonating in the depths below.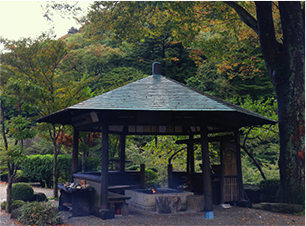 Togintei
If rain prevents us from lighting the outdoor fire, we light a fire in this arbour. Haiku composed by guests on little wooden signs decorate the eaves of the arbour.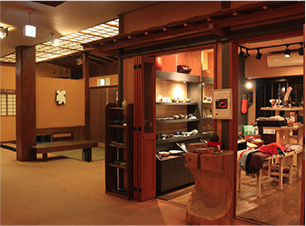 Shop
Our shop stocks artist-made ceramics, artworks, jewelry, books and souvenirs.
Delivery is available.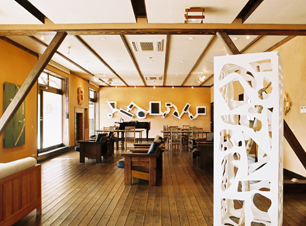 Salon
Our lobby leads into a communal Salon space with under-floor heated timber floors, loess clay walls and handmade furniture. The Salon hosts a monthly exhibition of contemporary art, ceramics and craft. Guests may enjoy light refreshments here, and the sofas overlooking the outdoor fire and wooded valley beyond. Free wi-fi is available here.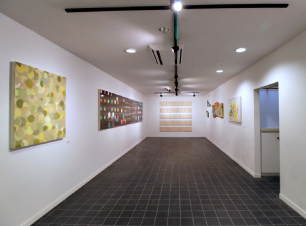 SHIEN GALLERY
5 min on foot from Daikokuya's main building.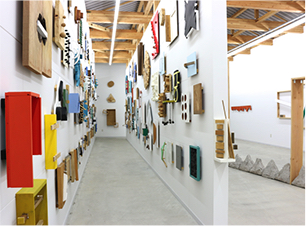 Kishio Suga Souko Museum
Souko Museum is a permanent exhibition space devoted to Kishio Suga's work.
We offer guided tours each morning, visiting the Souko Museum and 5 gardens designed by Suga for his installations and sculpture.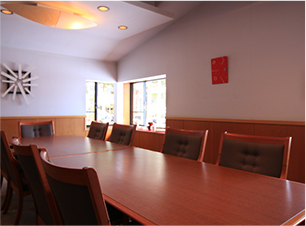 Ceramic Display Room
This room showcases Daikokuya's collection of ceramics. It is also available as a private dining room for 4-10 guests.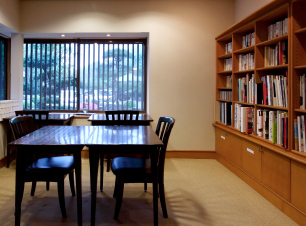 Library
Feel free to explore our book room, which houses novels, art and photography books, children's literature, and magazines.
Guests are welcome to take the books back to their guestrooms. The library has free wi-fi.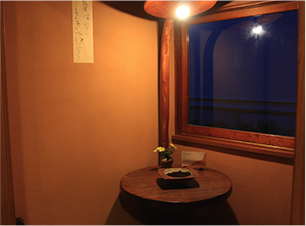 Smoking room
Smokers are free to use our little smoking rooms, located next to the Salon and next to the Take building.