Daikokuya boasts 100% natural, free-flowing hot spring water. The temperature of the hot spring source ranges between 38º and 45º Celsius, meaning that guests unaccustomed to hot baths can also enjoy bathing here.
There is an open air bath, a stone bath, and a wooden bath. Lying back in the open air bath, guests can enjoy the light breeze, the murmur of the river beyond, and the changing colors on the treetops above. The stone bath enjoys an outlook to the trees outside and catches southern sunlight all year round. The wooden bath is lined with Japanese cypress that generates an exquisite aroma. This bath evokes the intimate scale and feel of a traditional Japanese bathing experience. All baths can be enjoyed day or night, throughout your stay.

Itamuro Onsen is a historic area and its hot springs date back to 1059. Since then, Itamuro has become renowned for the medicating effects and high quality of its water. Itamuro Onsen has been recognized as a "National Health Spa" by the Ministry of the Environment since 1971.
100% natural hot spring
Name of source:

Itamuro Onsen
Hot spring type:

Alkaline hot spring
Characteristics:

Colorless and transparent
Effects:

Known to help neuralgia, muscle pain, arthritis, paralysis, hormonal problems, cold constitutions, high blood pressure, and injuries.
Roten no yu (open air bath)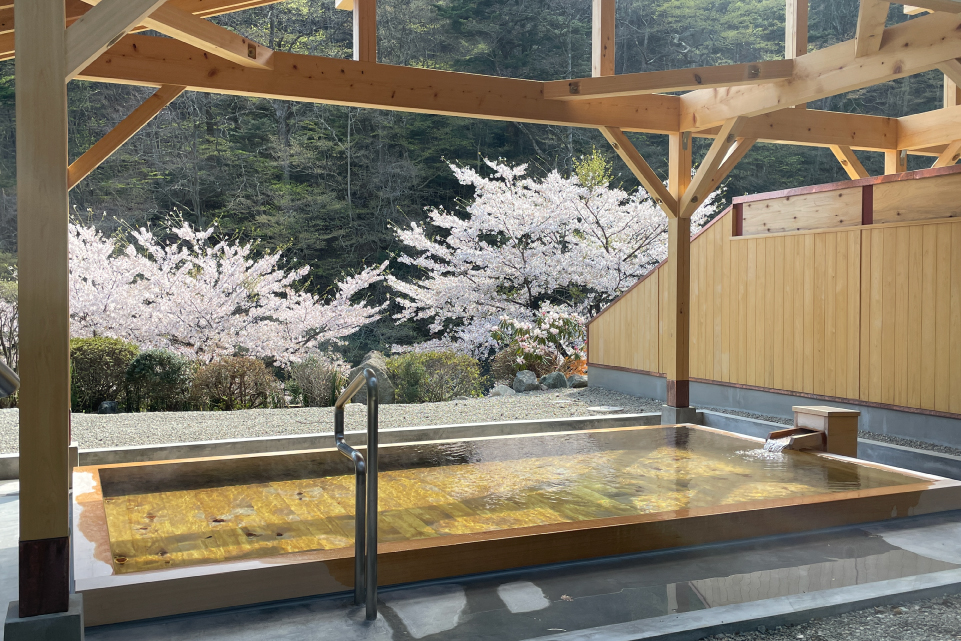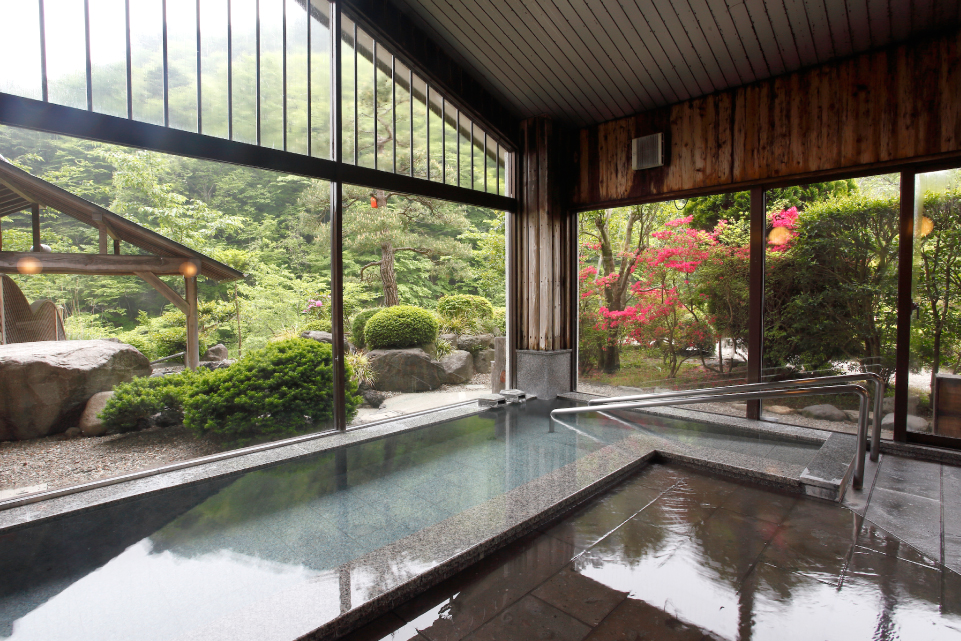 Hinoki no yu (Wooden Bath)